The Weird & Wonderful World of Self Storage Part 1
November 2, 2021
Low Cost, Secure Student Domestic & Business Storage Units, Flexible Terms, Range of Sizes, Jarrow & North Shields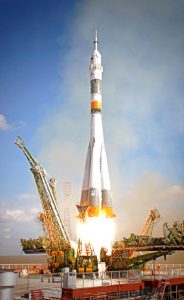 Apart from the more mundane [yet practical] uses we find for self storage, there some extremely interesting items chilling in storage units. Popular shows about the contents of self storage units and containers have awoken people's interest in the secret world of storage. Even many celebs utilise these handy spaces to keep their weird and wonderful items and collections.
Million Dollar Comic
Celebs like Nicholas Cage is famously an avid reader and collector of comic books [everyone to his own] which is why he must have been gutted to be burgled in 2000. He possessed a first edition copy of Action Classics worth £1 million dollars that was stolen. There is a happy ending to this story though, when 10 years later it was found in an abandoned self storage container.
Hidden Bond Car
In 1989, somebody purchased a storage container with contents at a Long Island auction, and got a bit of a surprise on opening it. Contained inside was the original Lotus Submarine Car used by Roger Moore in Bond film, The Spy Who Loved Me. A little dented and with a few missing tyres, the impressive vehicle was restored and shown in various museum exhibitions for 24 years. It was finally sold to Elon Musk in 2013 for £616,000.
Rocket in Space
How about the storage unit auctioned off in Florida which contained a NASA rocket and countdown clock. The items were placed in storage after a space programme was discontinued. Then there are the garments of soul diva Aretha Franklin, found in a unit in Michigan. They say the clothes were placed there following a fire at her home, then probably forgotten about.
These are just a few examples of the fascinating tales of self storage units and containers, contact Cubic Storage if you have anything you want to store. We cater to customers all over the North East in places like Jarrow, North Shields, Whitley Bay and Tynemouth.
Self Storage, Holiday Storage, Container Hire, Short or Long Term Rental, Whiteley Bay & Tynemouth
Business Storage Units
Container Hire
Flexible Terms
Holiday Storage
Jarrow
Long Term Rental
Low Cost
North Shields
Range Sizes
Secure Student Domestic
Self-Storage
Short
Tynemouth
Whiteley Bay