Time-Saving, Convenient Home Storage, Tyneside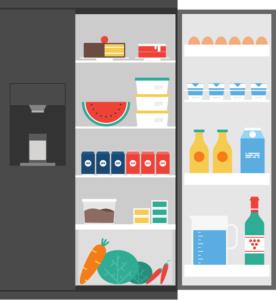 We're not Newcastle's leading providers of storage solutions for nothing. We are unusual among storage providers in that we offer lots of container based storage rather than building based. While this might sound like a small difference, in practice it has a big effect.
Rather than waste time walking around the corridors of a warehouse and lugging endless trolleys full of boxes into a lift, you can simply drive straight up to your personal container in your car or van and unload right by the door of your box.
Not only does it save you time, it means you'll feel less exhausted at the end of it too! For your security, we operate a simple but secure key lockbox system. All you have to do is send your agreement to our terms and conditions as well as your affordable payment, and then usually within an hour you'll be able to turn up and start storing…!
And once you've loaded up your container with your items, you can forget about it until you need something again. To get back inside and collect all or some of your belongings, you can access our sites twenty-four hours a day, seven days a week. And when you're finished with the containers for good, you can check out simply and quickly by leaving your key in a lock box.
Create More Room in Your Home With Self Storage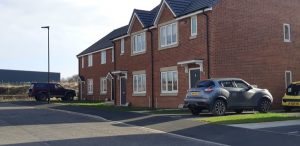 You don't even have to be in the process of moving house to be able to take advantage of Cubic's self-storage containers. When you've got some extra possessions that you don't want to throw out or give away just yet, keeping them all in a room at home can be frustrating. After all, it means there's yet another room to clean, heat and look after, and you could be using it for something much more practical than a dumping ground for boxes!
If this sounds like you, why not invest in a storage space? With prices starting from just £17 a week for a secure storage container of your own, now's your chance to cut down on all the clutter in your house and get it out of the way until you need it again. Just think of what you could do with that room!
If you decide to rent out your home while you go on a long trip you may wish to store (or hide…) certain possessions away from your house. A Cubic self-storage container is the perfect solution. And with our low prices, you don't have to worry about it eating too much into your rental yield. In fact, you'll hardly notice it's gone!
Rent a Room Air B&B Style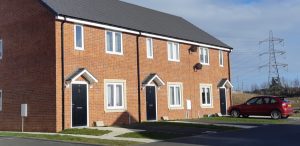 What could you do with that spare room that is used as a junk store? Its full of junk that you can't bring yourself to throw out – just yet. Yes, you could spend a fortune and turn it into a gym that will never be used. Well, these days, lots of people are now renting out that spare room, at £300 per month. Spending 20% of that income on storing the possessions that are holding you back from this enterprise makes perfect business sense.
On Tyneside there is a large pool of students, business people and tourists keen to take up your offer.
To learn more, just give us a call today on 07531 435637 or leaf through our frequently asked questions for more info.