Affordable, Simple Storage for Your Business
If you're in the process of relocating your business from one office or unit to another, or need to move some of your files and equipment from one place to the next, you'll know just how important it is to have a strong and safe storage option available.
With everything from the cost of packing and unpacking at each end to possible business downtime to think about, moving your operations can seem like a scary prospect. And that's before you've even factored in the safety of your customer data and ease of access. You may worry about the risk that your storage option may just not be secure enough.
Low Cost Storage, Easy Access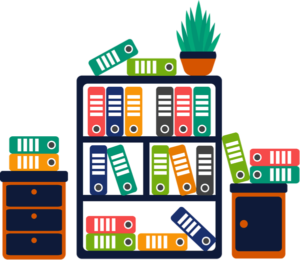 Here at Cubic Storage, we know just how vital security and ease of access is to your business when you're in the process of moving. As experienced relocation pros, we've been there ourselves: we know how much time-saving devices and peace of mind matter when it comes to commercial storage.
We're unusual among Tyneside storage providers in that we make it simple. Once you're a signed up customer you can drive up to our containers any time you like and begin the storage process there and then.
Rather than require you to navigate complex buildings full of complicated lifts and endless corridors, you can drive your van right up to the door of your storage container. Just think of all the time you'll save if you can simply drive up and get started!
Convenient Storage Container Access, 24/7
As well as ease of access, we know that you also need convenience. Imagine you've got lots of your business data and files in storage. Suddenly you need to access them in order to secure that all-important client deal or locate that vital piece of information to complete your document or presentation.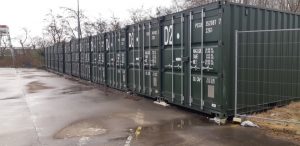 With Cubic Storage, all you have to do is turn up at the convenient location you selected and use a key code to access your unit twenty-four hours a day, seven days a week. It doesn't matter whether you arrive in the middle of the night or on your lunch break, your secure Cubic Storage container is available to you whenever you need it.
When it comes to moving in, many storage providers insist on going through endless bureaucratic forms which just sap the time of you or your staff. But at Cubic, we understand how important it is for businesses to simply sign up, pay their fee then have full use of the storage system they deserve.
That's why we operate a key lockbox system, designed to allow you easy access to your items without having to worry about security. You can simply pay your cost-effective subscription fee via phone or bank transfer, and send across your agreement via email. You'll be able to access your box within an hour. How's that for ease of access?
And when you no longer need your Cubic Storage facility, all you have to do is clear out your container, give us a call then leave the key in a lock box.