Cubic Self Storage – Frequently Asked Questions
At Cubic, we're committed to excellent customer service. Here we've put together the answers to some FAQ, but if you don't see the information you're looking for, just get in touch and we'll be happy to help.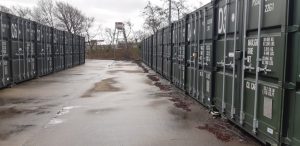 Q. What size are the containers you offer?
A. No matter how many or how few belongings you need to store with us, we can locate a container for you which is just the right size.
Our smallest containers have a ground size of sixty square feet, and are perfect if you're looking to just store a few items for a short period.
Following that we have a variety of sizes of containers ranging up to the largest, which is 225 square feet. These are ideal if you've got a lot of items, such as a whole house worth of possessions if you're in the middle of moving.
We also have a variety of work and office units, which range in size up to 5,000 square feet.
Just give us a call to find out prices and availability.
Q. Where are you located?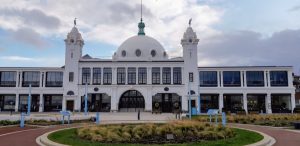 A. We have two locations on Tyneside, at Killingworth and Blaydon. So we are easy to access from most parts of Newcastle and Gateshead.
Our sites were selected to provide simple access for road users, so you'll be able to drive your car or van to our locations with ease. All of our storage containers offer a direct drive-up option, so you can cruise off the road and up to the door of your unit without having to waste time with lifts, corridors and warehouses.
Q. What's the best way to organise my items inside the container?
A. When it comes to organising the items inside your own personal self-storage container, it's really up to you how you choose to do it. But we do have some hints and tips on how to go about effective storage.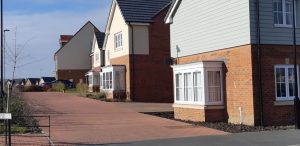 It's definitely a good idea to label all boxes carefully and accurately, and ensure they are stored with the label facing outwards. You should also organise the layout of your unit so that there is an aisle down the middle for you to access boxes at the back: this means that if you need something which is stored right at the other end, you can simply walk up to it rather than have to unload everything.
If you're looking to save space, you can also make the most of any appliances you have stored in your unit. Light home furnishings, for example, may fold up and go inside the washing machine compartment, while there may be space in an empty, clean and unplugged fridge to store papers and files. It's all about being creative!
Q. How do I vacate my box when I've finished using it?
A. At Cubic, we're committed to making things simple for you.
That's why we offer a fast vacation system. Once you've finished with your container and it's completely cleared out, you just need to give us a call and we'll provide you with a code for a lockbox.
You can then drop your key in the box, and head off to start unpacking in your new location. It's that easy!