Convenient, Round-The-Clock Access on Tyneside
We're located at sites across Newcastle and Tyneside, so whether you're looking for storage assistance in the city centre or are based out near the coast in towns like North Shields, Wallsend and Whitley Bay, Cubic Storage has a site convenient to you.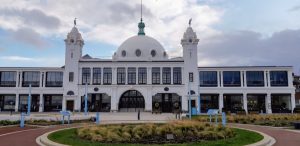 When you've decided on the right site for you, once you've signed up and sent your affordable fee over to us, we can hand you your keys in just an hour or so. We also offer round-the-clock access – meaning you can turn up any time, day or night, to get your things. It's like having your own personal store room – but without taking up valuable space!
Tradesman or E Bay Entrepreneur – Our Self Storage is Great for You
Our units are so versatile that they can even be used to launch that business you've always been dreaming of starting: whether you have a trade or want to start an E Bay business, our units are ideal.
And with our low prices starting from £17 for a week of storage, we're guaranteed to ensure you receive a cost-effective storage solution perfect for your needs – and for your wallet…!
If you'd like to know more about how we can help you with your storage solution needs, just get in touch with us today on 07531 435637 or have a read through our frequently asked questions.