Self Storage Container Hire in Whitley Bay & Tynemouth
High Quality Self Storage Containers in Whitley Bay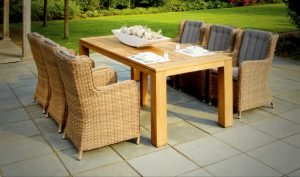 Self storage containers these days are clean, dry and well lit, which is what you need when you're leaving your belongings there. If you are keeping seasonal clothes, furniture, decorations etc in these facilities you want to know they will stay in good condition. Security is of course a main issue, which is why any storage facility worth its salt will have CCTV, high security fences and state of the art locking systems.
Most people also prefer the convenience of being able to access their unit at any time, which is why a lot of them have 24/7 access. Some places can also offer the use of trolleys to move heavy or bulky items in and out.
Tynemouth Self Storage Units for Hire, Work Storage, Home Office & Hobby Paraphernalia
People use self storage containers for the widest range of reasons, too many to cover completely. They include downsizing the home, needing somewhere to put excess possessions until needed or somewhere to store hobby paraphernalia. Often emergency space needs to be made for reasons such as a relative moving into the spare room. Maybe the garage is so cluttered that the car has to be on the street, risking damage or theft. Summer items such as outdoor furniture or large garden toys can deteriorate if left out over the winter.
Another major reason to use self storage containers nowadays is running a business, and needing somewhere to keep stock, packaging, paperwork etc. Offices are extremely expensive to rent, and come with all kinds of other hidden charges, so working from home and using storage units is a great option.
Accessible 24/7, Clean, Dry & Bright, Flexible Self Storage Tyne & Wear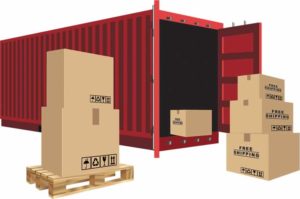 When choosing a self storage facility, you need to consider how easy it is to get to, should you suddenly need access. If you are in the Tyne and Wear area in places like Whitley Bay or Tynemouth, take a look at Cubic Storage. If you need transport, many people hire local 'man and van' services to get your things safely from A to B. Remember to place things you are less likely to need at the back of the container and things you may need frequently near the front. There's nothing worse than having to either clamber over things or drag everything out to get to one item.
Self storage is an extremely flexible service too, it's there for as long or short a time as you need it. You can go up or down a size easily provided there is availability, and your self storage company are there to help and advise.
Affordable, Safe & Secure Containers & Units for Domestic or Commercial Needs Whitley Bay & Tynemouth
Occasionally, there are surprises with people trying to store the most unusual things in this type of unit. These include:
Combustible or Flammable materials
Toxic chemicals
Illegal or stolen goods
Drugs
Weapons, ammunition and bombs
Animals
None of these are of course allowed in a self storage container, but it seems there is no limit to some of the crazy items found. It's reported that a leg, brains in jars, a fish tank with fish and even a deceased Grandmother have been found over the years in self storage containers. [But not our containers!]
Self Storage Container Hire in Whitley Bay & Tynemouth, High Quality Self Storage Containers in Whitley Bay. Tynemouth Self Storage Units for Hire, Work Storage, Home Office & Hobby Paraphernalia. Accessible 24/7, Clean, Dry & Bright, Flexible Self Storage Tyne & Wear. Affordable, Safe & Secure Containers & Units for Domestic or Commercial Needs Whitley Bay & Tynemouth
Container Storage Locations Covered – Whitley Bay | Tynemouth | Killingworth | Blaydon | North Shields | Ponteland | Cramlington | Newcastle upon Tyne | Prudhoe | Whickham | Gateshead | Birtley | Washington | Hebburn | Jarrow | South Shields | Wallsend | Longbenton | Gosforth | Dudley Silverlink