How to Save your Business in Ponteland, Time & Money
May 7, 2021
Low Cost, Secure Domestic, Business & Student Storage Units, Flexible Terms, Range of Sizes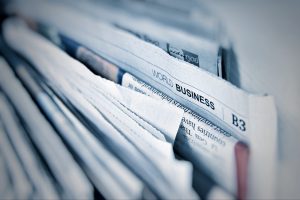 Owners of small businesses need to be able to do a sort of juggling act, balancing finances, dealing with sales, organising any staff etc. If this isn't done efficiently, chaos can often ensue, with paperwork, bills, orders etc piling up or getting mislaid. All this unnecessary activity can lead to stress and wasted time.
Clutter = Chaos
If business owners are disorganized, they will probably find themselves searching through tons of paperwork, invoices or files. This is frequently the case with a virtual office too, either through lack of motivation or digital knowledge. Using and sorting separate folders for important emails, bills and documents can be confusing if you aren't sure what you're doing. There's nothing more frustrating than not being able to lay your hands on some information when needed.
The Taxman
Keeping up to speed with your documents is essential when it comes time to file your taxes. If the business undergoes an audit, missing documents can become a legal problem. Proper filing of invoices, receipts and statements, and getting your head around basic accounting software can be a huge help. This will keep the tax office, and company accountant happy.
Customer Service
As we all know, it's a very competitive world, so keeping customers happy is crucial to success. This means dealing with enquiries effectively and as soon as possible. Doing this is a great way to keep existing customers, win new customers and receive excellent reviews.
Working from Home
Whether you have an office space or work from your home in Ponteland, you should consider hiring a self storage container. Many businesses are turning to this type of solution especially in recent times. An increase in home working has created a situation where people are having to declutter to provide more work space. You can also store files and other paperwork, as well as stock, equipment and packaging. Maybe you have excess furniture that you need temporary storage for? Let us help with your storage needs by calling 07531 435637.
Self Storage, Holiday Storage, Container Hire, Short or Long Term Rental,
Newcastle-upon-Tyne
Business
Container Hire
Flexible Terms
Holiday Storage
Low Cost
Ponteland
Range Sizes
Secure Domestic
Self-Storage
Short Long Term Rental
Student Storage Units