Don't Get Caught Out When Moving House in Jarrow or North Shields
Self Storage Containers for Hire, Jarrow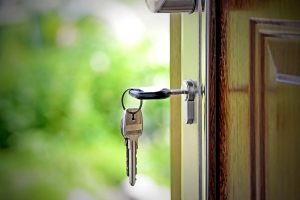 As most people who have done it know, moving house is one of the most intense and stressful life events you can experience. There is so much preparation that needs to be done, and even then you can get it wrong. Labour intensive and mentally exhausting, moving should be a team effort, to ensure that nothing is missed. Expense is of course a factor as is emotional upheaval, as you leave behind a place where you probably had many happy memories. Stress and frustration can also result from things not going as smoothly as you would wish, a well known scenario within the house buying process.
There are ways to tackle and avoid the most common issues related to moving house in Jarrow and North Shields though so read on.
Wide Range of High Quality Storage Containers & Units Tyne & Wear
Do Your Research
Before choosing a removals company, do some in depth research, look at genuine reviews and check what people are saying. A few niggles among lots of good reviews is normal, as things can sometimes randomly go wrong. A professional reply to the comment from the company is always a good sign also. A bit obvious, but a higher percentage of negative reviews is a red flag and best avoided.
Compare Quotes
Most of us tell others to get several quotes when looking for a service, yet time and again we settle for the first one that comes along! Of course you want the best performance with the highest value, so getting 3 or 4 quotes is advisable.
Affordable & Secure Domestic, Business & Office Self Storage, North Shields
Label Boxes Adequately
Once you choose the moving company, you're ready to start packing, and here is where some people make a mistake guaranteed to cause frustration. They get overwhelmed with the amount of 'stuff' they have and begin to throw things in boxes hither and thither. This means that on arrival boxes will be placed wherever, making unpacking a nightmare. Even basic labelling such as kitchen, kids bedroom, bathroom etc can be a huge help. Imagine arriving at your new home, getting all the boxes unloaded then gasping for a cuppa, but where's the kettle?
Careful Packing
Pack anything delicate carefully, even a mug you aren't that bothered about will still make a real mess if it breaks. Anything delicate can be wrapped in bubble wrap, old newspapers or even towels.
Temporary Self Storage Containers During the Moving Process Jarrow & North Shields
Utilities & Post
Make sure you do all the admin required preferably two or three weeks before moving, as leaving this can result in chaos. Your post office should be informed about your change of contact details and let your gas, electricity and other services know in advance. This usually makes the whole process trouble free, and ensures you don't receive any incorrect charges.
Should there be a hiccup in the moving process meaning you need somewhere to store your contents temporarily, self storage containers are the best solution. Your things will be safe, clean and protected until you are able to complete your move.
Moving House in Jarrow or North Shields, Self Storage Containers for Hire in Jarrow. Wide Range of High Quality Storage Containers & Units Tyne & Wear, Affordable & Secure Domestic, Business & Office Self Storage, North Shields. Temporary Self Storage Containers During the Moving Process Jarrow & North Shields
Container Storage Locations Covered – Jarrow | North Shields | Whitley Bay | Tynemouth | Killingworth | Blaydon | Ponteland | Cramlington | Newcastle upon Tyne | Prudhoe | Whickham | Gateshead | Birtley | Washington | Hebburn | South Shields | Wallsend | Longbenton | Gosforth | Dudley Silverlink