Self Storage in North Shields
Self Storage Units when De-Cluttering your Home or Office in North Shields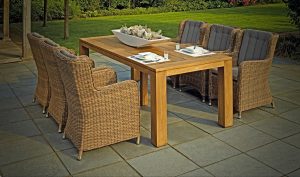 There are many day to day issues that can be helped by using self storage containers or units. A major one is clutter in the home, which can make you feel overwhelmed, especially when you don't like to get rid of things. There are always items that take up space in our homes and make us feel hemmed in. It's not as simple as just 'throwing stuff away', as they could be needed in the future. Perhaps they have sentimental value as with heirlooms and other cherished objects. Maybe you have two of the same thing, such as kettles, vacuums etc, but want to keep them as standbys.
You may be a collector, running out of shelf space for your beloved antiques, books, vinyl records or vintage dolls. A dry, secure self storage unit can solve these problems, either as a temporary or long term solution. Whatever size you need, there is a storage unit for you in North Shields.
Hire Storage Containers when Moving Home or Home Renovations
Self storage containers are the 'go to' choice for people moving home, especially when in a chain. Frequently there is a delay in the moving in process, leaving people with a dilemma. If they need to move out of their existing homes they may have nowhere to store their home contents. This can include furniture, beds, electrical appliances, clothes, dishes and important documents. Moving house is one of the most stressful processes we can go through, and this only exacerbates the situation. But once all of your possessions are safely deposited in a clean storage unit, you can relax and take stock. Households that merge, or welcome an elderly family member or returning student will suddenly have new storage needs too.
Self storage is also a great solve all where renovations or home improvements are underway. Progress is much faster in an empty building, and there is less risk of precious items getting damaged or splashed with plaster or paint.
Business & Office Storage and more in North Shields
Another scenario where self storage units can be helpful is if you are scrambling to find space to store inventory for your business in North Shields. You'd be surprised how quickly stock, paperwork, packaging etc can eat up free space. Many people run their businesses from home these days for various reasons, but organisation is the key to success [and sanity]. These units are also perfect for keeping hobby paraphernalia such as fabrics, art supplies and other materials, which can build up quickly.
There are a host of other things for which self storage is the ideal solution, such as seasonal furniture, lawn mowers, gardening tools and equipment. When there is a need to store holiday decorations, Christmas trees and sports equipment, storage units offer a safe, secure home for all of these items and more.
Secure, Dry, Clean & Convenient Self Storage Units, 24/7 Access in North Shields
Self storage units and containers bring advantages like convenience, flexibility, security, and handy access. We offer 24/7 access when you hire our self storage options, and cater to businesses, students and individuals needing a place to store belongings. Drive your vehicle right up to your unit, for hassle free storage. Using our service ensures a worry free experience too, as our advanced, state of the art security features demonstrate.
Once you no longer need your unit, simply check out using our fast and efficient lockbox system. Empty the unit and call us for a lockbox code, then you are good to go, what could be easier?
Self Storage Units when De-Cluttering your Home or Office in North Shields, Hire Storage Containers when Moving Home or Home Renovations. Business & Office Storage and more in North Shields, Secure, Dry, Clean & Convenient Self Storage Units, 24/7 Access in North Shields
Container Storage Locations Covered – North Shields | Killingworth | Ponteland | Cramlington | Newcastle upon Tyne | Prudhoe | Whickham | Gateshead | Birtley | Washington | Blaydon | Hebburn | Jarrow | South Shields | Wallsend | Longbenton | Gosforth | Dudley | Whitley Bay | Tynemouth | Silverlink