What is the Role of Self Storage?
March 30, 2021
Low Cost, Secure Domestic, Business & Student Storage Units, Flexible Terms, Range of Sizes, Blaydon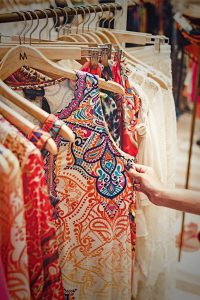 The Self Storage Association website has some fascinating info about all aspects of the industry. It also has a section which puts to bed some common misconceptions about self storage. Apparently some people think of self storage as a graveyard for unwanted and unused junk. Others think of it as a saving grace during life transitions such as moving home. In reality self storage is many things to many people in places like Blaydon.
Some people think [wrongly in our opinion!] that the self storage industry simply panders to hoarders who need a place for even more clutter. True, units and containers are great for freeing up space in the home and office, but it's not only hoarders who benefit. Most people accumulate objects and possessions that they neither need or want to be rid of. Perhaps they have sentimental value, or are used less frequently, but still required. According to Professor Danny Dorling, of Oxford University, "we've got, by weight six times as much stuff" as previous generations.
Self Storage Facts
In just one year:
Most women purchase half their body weight in clothes
Many parents spend around £639.60 on toys for children aged 0-5
Londoners spend approx £5,781 on decorating and new furnishings
Millennials, are often blamed for the obsession with having 'things', but buying and storing stuff is sometimes better than sending it to landfill. A self storage unit serves as a sort of spare room, while freeing up the real spare room for a visiting family member! Don't forget that over one third of the self storage space in the UK is used by blossoming businesses. This percentage represents a staggering 150,000 business customers. Check out what Cubic Storage have to offer with its high quality self storage units and containers.
Self Storage, Holiday Storage, Container Hire, Short or Long Term Rental, Newcastle-upon-Tyne
Blaydon
Business
Flexible Terms
Low Cost
Range Sizes
Secure Domestic
Student Storage Units