Storage Solutions
August 29, 2020
Low Cost, Secure Domestic, Business & Student Storage Units, Flexible Terms, Range of Sizes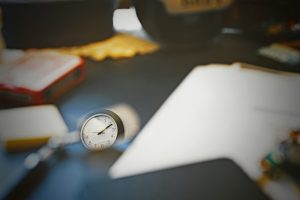 In these uncertain times, so many things have changed, and many find themselves looking for solutions to a number of dilemmas. Problems that we never thought we would have, are now making an appearance. One of these is a lack of storage! You might think this seems trivial, yet a lack of space is becoming a major issue for many people.
As the Coronavirus ebbs and flows, it's difficult to make decisions concerning our daily lives. Many think a second wave is coming, which will result in another form of lockdown in the UK. France, Belgium and Italy are experiencing a worrying rise in cases which is in turn causing thousands of students and young workers to flee back home to the UK. This can create an awkward situation, as modern homes are typically smaller and have a lack of storage. Very few have garages or extra rooms that can be used to keep belongings in and cupboard space is virtually non-existent. Making room for extra family members and their possessions can be extremely challenging and add to stress levels.
Some may need a safe extra space for an elderly family member to stay in rather than risk other types of accommodation. This can be a good temporary living arrangement, but clutter and furniture may have to be removed first. Of course there is always the fact that increasing numbers of people are still having to work from home. Making a room more work friendly can mean PC's and filing cabinets need space.
People are finding the obvious solution to this, is self storage! Renting a self storage container or unit can alleviate things, and offer a secure place to keep all kinds of items large or small. Rates are reasonable from specialists such as Cubic Storage, and you are assured a positive hire experience.
Self Storage, Holiday Storage, Container Hire, Short or Long Term Rental, Newcastle-upon-Tyne
Business
Flexible Terms
Low Cost
Range of Sizes
Secure Domestic
Student Storage Units