3 Ways to Spectacular Spaces
November 4, 2019
Low Cost, Secure Domestic, Business & Student Storage Units, Flexible Terms, Range of Sizes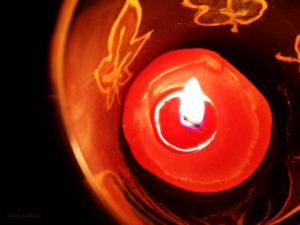 Autumn brings with it a sort of calming effect, and a slowing down after the hectic summer months. Most people like to retire into their cosy homes as it gets colder and the nights draw in. We can look forward to the sparkle and excitement of Christmas once more, and perhaps a even bit of snow?
This season is all about rich colours and sumptuous inviting textures, but a complete redecoration isn't required. Here are a few pointers on achieving a wonderful seasonal feel for your home with just a few quick changes.
1. Colour Choice
The colours we surround ourselves with are one of the keys to creating our desired atmosphere at whatever time of year. Summer colours like pale blue and mint green remind us of warm, sunny islands, but would feel a little too cool in the winter. A colour palette consisting of shades like orange, brown and mustard will start to feel right during the onset of autumn. Once winter is in full swing, lush deep greens, browns and reds work their magic, and the transition is fairly simple!
Warm hues can be added by changing over soft furnishings, curtains, cushions and items like vases and maybe rugs. Of course which shades you can use successfully, will depend on the overall tone of your existing décor. Cooler colours throughout your home will look great when neutrals like beige, rust, orange and brown are added.
2. Tactile Textures
Textures are excellent for adding interest, and rooms can look a little flat without a variety of textural elements. The cooler months offer an ideal opportunity to fill your abode with chunky throws, shaggy rugs and tactile cushions. Top off the look by bringing home pine cones, chestnuts and unusual twigs to place in bowls, baskets or on wreaths.
3. Luxurious Lighting
Cosy evenings in front of the fire will feel homely and welcoming with the use of corner lights and table lamps placed here and there. Candles and fairy lights also create a gorgeous living space. Consider cost effective self storage units at Cubic Storage, to store away your seasonal items until they are needed again.
Self Storage, Holiday Storage, Container Hire, Short or Long Term Rental, Newcastle-upon-Tyne
Business
Container Hire
Flexible Terms
Holiday Storage
Long Term Rental
Low Cost
Newcastle-upon-Tyne.
Range of Sizes
Secure Domestic
Self-Storage
Short Hire
Student Storage Units