Get Motivated for Moving Day
May 11, 2018
Safe, Secure & Dry Household, Business & Student Storage, Storage Containers with 24 Hour Access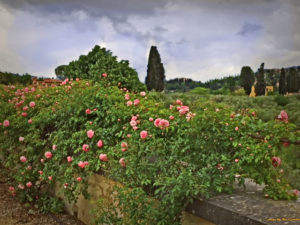 If you are due to move house, you may be feeling a little stressed as the big day approaches, after all things do go wrong occasionally! Although it doesn't have to be a worrying time, as it's all in the way you view things. With careful planning you could actually enjoy every aspect of your relocation to places like Harlow and Ongar. These tips will help you to get excited about moving house:-
Area Research
If you are moving somewhere new and different, you can take the opportunity to do a little exploring either online or by perusing the area. Looking around, builds enthusiasm, and you can get a feel for the local community and what's available, you could also look at local online info.
Preparation
To promote a positive feeling the key is to plan ahead, especially when it comes to things like choice of removals company, de-cluttering and packing. Once things are organised you will feel more able to relax and relish the process. If you would rather hire a van and perform the move yourself, check if relatives and friends are able to help on the day in question. Make sure that any pets or young children can be looked after while you are busy, and take them along to the new property once the work is done. Remember to keep pets like cats indoors for a few weeks so that they can settle, as they are known to try to escape from unfamiliar surroundings, and may get lost.
De-cluttering
Get rid of as much clutter as possible so you don't cart unwanted items to the new place, only to then sort them out. Try not to leave things until the last minute, as this can cause headless chicken syndrome! Some people sell their larger items online, then choose some lovely new furniture etc when they arrive. This gives a fresh look, and makes the new place seem even more exciting and pristine. If you need both storage and a removal service in Harlow or Ongar, try Billericay Removals for first class results.
Oh, and don't forget the most important part of the move, the house warming party!
Affordable, Clean Self Storage Container Units for Tradesmen or Ebayers, Office & Workspace Hire
24 Hour Access
Business
Dry Household
Safe
Secure
Storage Containers
Student Storage