Welcome to Our New Website
January 2, 2018
Self Storage Containers & Units, Business Storage, Home Storage, Student Storage, Newcastle-upon-Tyne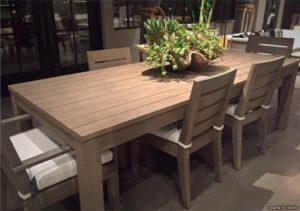 Did you know that China introduced self storage units as long as 6000 years ago? Self storage is as viable and popular now as it was then, which is why we welcome you to our new Cubic Storage website. Storage units solve a myriad of problems for all types of people in a wide variety of situations.
These include the recent and growing trend for downsizing, allowing many couples and small families to move from large properties to more affordable, compact homes. There then arises the question of excess items and belongings like large pieces of furniture, that will clutter a new building, and where to keep them.
If you don't want to sell or give away these possessions, but do not want to throw them away, they can be stored in an affordable self storage unit for as long as you need. Our units come in a range of sizes, and are secure, clean and dry so you'll never have to worry about your stuff getting wet or damaged.
Those in the middle of a house move have benefited from hiring a self storage unit, in the case of a property chain collapse. Or where a moving date is fast approaching, but things aren't yet ready at your new place. Perhaps Gran has come to live or a Granny flat has been built for her, but her lifelong possessions still need to be sorted out. Maybe the kids have finished college for the summer or for good, and need somewhere to put numerous accumulated books etc. Decorating a home or office is a lot easier when all items are removed into temporary storage.
Lots of people these days have online businesses such as stores on eBay or similar, and have nowhere to store goods, packaging, records and other items. Perhaps you are a tradesman with valuable tools that you'd rather not leave in your van.
We offer a perfect solution to all of your storage needs in Newcastle Upon Tyne and surrounding areas, with round the clock, drive up access. Call us on 07531 435637
Self-Storage, Dry, Clean & Secure Storage, Container Units, Office Hire
Business Storage
Clean
Container Units
Dry
Home Storage
Newcastle-upon-Tyne.
Office Hire
Secure Storage
Self Storage Containers
Self-Storage
Student Storage
Units