Self Storage Containers in Ponteland & Gosforth
Self Storage Units

& Containers, CCTV, Security Fences & State of the Art Locking Systems, Ponteland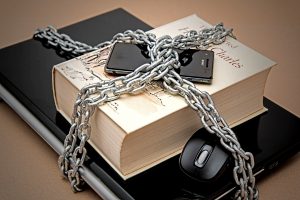 The term 'Self Storage' is kind of self explanatory, the proper name is 'Self Service Storage', meaning you manage the unit while renting it. You're responsible for placing items into the unit or container, and are free to come and go as you please. Once your stuff is stored in it's container, you can leave it knowing there are security measures such as CCTV, high security fences and state of the art locking systems. Cubic Storage are happy to help and advise on the process, and the size of unit you may need.
There are range of storage options perfect for:
domestic storage – downsizing, temporary storage while moving, decorating or decluttering
business storage – excess stock, packaging for online businesses, documents or electronics
those with hobbies – valuable collections, paraphernalia for arts & crafts, sports equipment etc
students – books, artwork, personal belongings storage during the holidays
seasonal storage – Christmas, Halloween etc decorations, outdoor toys and furniture, winter or summer wardrobes
Early Self Storage from Ceramic Pots to Warehouses, Gosforth
It is generally understood that the earliest examples of self storage emanate from ancient China, possibly as far back as 6 thousand years ago. Personal possessions were kept safely underground in big ceramic pots. This method of storage is pretty similar to what we have today. A couple of hundred years ago, British aristocracy, when planning to travel, would leave their belongings in stables. These structures were managed by banks, who charged people to leave their things within. This made sense as travelling took a lot longer in those days, and houses full of expensive paintings etc were very attractive to burglars.
In 1850s America, the first storage business was created by Martin Bekin, primarily aimed at immigrants needing somewhere to store their belongings. Arriving in America, they realised it would be totally impractical to haul their stuff around with them while searching for a place to settle. Reinforced steel and concrete warehouses were then built by the Bekins in 1906, the first was in Los Angeles, then San Francisco.
Modern Self Storage Container Hire Facilities for Businesses, Ponteland
The modern concept of the self storage facility appeared in the 1950s, again in America, where tenants could now manage their own unit. This came about in 1958 thanks to the Collum family in Fort Lauderdale, Florida. Self storage had further grown in popularity by the 1960s, and the 'A1 U-Store-It' storage facility was founded in Texas by Russ Williams. It came about as Mr Williams [who worked in the oil industry] needed somewhere to store his fishing gear. He decided others may also appreciate somewhere to store things they only used occasionally.
During the 1980s self storage took off in a big way, and the UK also discovered its advantages. Businesses found the concept extremely convenient, allowing them to utilise low cost spaces for their unused equipment, documents, stock etc.
Flexible, Affordable Storage for Every Need in Gosforth
These days the need for self storage has escalated, and there are a vast amount of reasons that we might hire a unit. It seems that each significant change in the way people live, gives rise to a new storage requirement. Even in the last few years, the pandemic has caused a boom in self storage use. Social distancing has meant that restaurants, cafes, bars etc across the UK had to have somewhere to store excess table and chairs.
Demand for self storage containers is ever increasing, as more companies and individuals have been forced to consider working from home. Creating home offices has required many to store some of their furniture etc to make space.
Self Storage Containers in Ponteland & Gosforth, Self Storage Units & Containers, CCTV, Security Fences & State of the Art Locking Systems, Ponteland. Early Self Storage from Ceramic Pots to Warehouses, Gosforth, Modern Self Storage Facilities, Container Hire for Businesses, Ponteland. Flexible, Affordable Storage for Every Need in Gosforth
See our Locations: Container Storage Locations Covered – Ponteland | Gosforth | Newcastle upon Tyne | Prudhoe | Whickham | Gateshead | Birtley | Washington | Blaydon | Hebburn | Jarrow | South Shields | North Shields | Wallsend | Longbenton | Gosforth | Dudley | Killingworth | Cramlington | Whitley Bay | Tynemouth | Silverlink