Self Storage Solutions in Whickham
Using Self Storage to Run Your Business in Whickham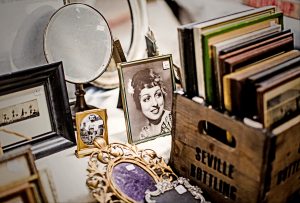 Ebay sellers, charities and tradesmen are just a few kinds of businesses in Whickham which use self storage units or containers. Even the smallest concern needs a place to keep stock, materials, tools, packaging etc. Most people don't have the spare space at home to store these sort of items, even where there is a garage. It also helps to separate work and home life if possible, hard to do when you are surrounded with work 'stuff'.
To most people in this situation, an office is out of bounds financially, and comes with additional expenses like electricity. Plus, if the pace of your business fluctuates, you may find you don't always need what you are paying for.
Self Storage Units & Containers for Stock, Materials & Packaging
If you're selling goods from home, your space can very quickly turn into an order fulfilment centre, making it difficult to switch off and relax. Etsy, eBay and Amazon are all great places to sell your wares online, but a cluttered house is not the best way to go. With a self storage unit, your merchandise is secure, clean and safe and importantly, not taking up space in the home. Most places also allow 24/7 access.
Handmade items have never been more popular thanks to sites like Etsy and many sellers post pictures of them on Pinterest and Facebook. A storage unit is an ideal place for materials as well as the finished items. Stock piling like this means you will always have goods ready to ship.
Storing Valuable Collections & Theatrical Items, Whickham
Quite often self storage users surprise us, especially those wishing to store their collections. People will collect virtually anything from antique dolls to toenail clippings [yes you read that right]! Storage companies regularly see their units used to store stamp collections, hundreds of LPs, vintage clothing and Royal Family Memorabilia. These collections would perhaps cause arguments with partners and other family members if kept at home.
Self storage is also the go to for touring theatre companies, who need space for costumes, wigs, props, sets, lighting etc.
Secure Storage Containers for Builders & Tradesmen
Tradesmen and contractors, such as landscapers, often need a spacious and secure place to store their equipment, supplies and tools. Things like lawnmowers, woodchippers, leaf blowers and ladders take up lots of space, so a rented unit is ideal. According to statistics, builders and tradesmen are frequently having their tools etc stolen from vans, garages and sheds. This is a major problem in the UK, and one that has negative repercussions all round. Not only do these professionals have the expense of replacing valuable tools, they are likely to lose work or have to cancel scheduled jobs. This obviously impacts their hard earned reputation.
Cubic Storage offer a flexible solution and a choice of unit and container sizes for every need.
Using Self Storage to Run Your Business in Whickham, Self Storage Units & Containers for Stock, Materials & Packaging. Storing Valuable Collections & Theatrical Items, Whickham, Secure Storage Containers for Builders & Tradesmen
Container Storage Locations Covered – Whickham | Blaydon | North Shields | Killingworth | Ponteland | Cramlington | Newcastle upon Tyne | Prudhoe | Gateshead | Birtley | Washington | Hebburn | Jarrow | South Shields | Wallsend | Longbenton | Gosforth | Dudley | Whitley Bay | Tynemouth | Silverlink