Self Storage Solutions for Students in Gosforth
Range of Self Storage Units & Containers for Students, Gosforth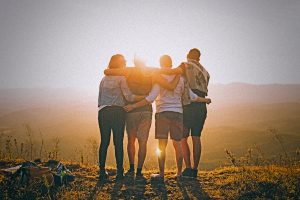 Many students living in digs sooner or later come to the conclusion that their rooms just aren't big enough! With further education establishments like Newcastle University nearby, there is a pretty good choice of student accommodation in places such as Gosforth. Although they are conveniently situated and often affordable, they are not usually the most spacious places to live. Students often have to make do with a single room and shared facilities, which is all part of the student life experience.
This being the case, it stands to reason things can get a little cramped and uncomfortable as clutter begins to take over. Studying gets more difficult in untidy surroundings, and it's easy to get distracted.
A Safe Place for Your Belongings
There is a dilemma that most university students face eventually, and that is what to do with belongings once an academic year is over. Whether you are planning to return home for the summer, go travelling or maybe take a year out, this decision always has to be made. You may have finished your studies all together, and plan to move back home, but space may be at a premium. If you decide to take your things back with you for the holidays each time, it can be a bit of a pain to say the least.
Then again, if you decide to leave your possessions 'in situ', are you happy with the security of the property? Self storage is the answer for many, keeping your bits safe, while leaving parent's spare rooms or garages free from clutter.
Hobby's, Pastimes & Businesses in Gosforth
You know what they say about all work and no play! This is true for students too, but where to keep hobby equipment? Bikes, skateboards, water sport equipment, canoes, gym equipment and painting paraphernalia, all take up space. You can still indulge in and enjoy any pastime you want by renting a self storage unit. Our units and containers are accessible 24/7 for whenever you need your stuff.
Maybe you're an artistic and enterprising type, who has an Etsy or eBay store to sell your original creations. You can store all of your products, materials and packaging in one of our clean, secure containers.
Piece of Mind with Self Storage
Sharing accommodation can be lots of fun and flatmates can become lifelong friends, but the opposite can also be true. Virtual strangers are thrown together under the same roof, calling for lots of trust. There are many positive experiences, although the flatmate who thinks nothing of helping themselves to your food, toothpaste, clothes etc is fairly common. But don't worry, anything you value can be stored in a self storage facility, away from prying eyes and sticky fingers. This is especially true if you have to take a trip as part of your course, or go home for a weekend visit.
If you don't fancy renting your own self storage unit, consider clubbing together with friends and sharing. Cubic Storage have a range of storage choices at extremely competitive rates, ideal for students in Gosforth so call us on 07531 435637
.
Self Storage Solutions for Students in Gosforth, Range of Self Storage Units & Containers for Students, Gosforth. A Safe Place for Your Belongings, Hobby's, Pastimes & Businesses in Gosforth, Piece of Mind with Self Storage
See our locations: Container Storage Locations Covered – Gosforth | Newcastle upon Tyne | Prudhoe | Whickham | Gateshead | Birtley | Washington | Blaydon | Hebburn | Jarrow | South Shields | North Shields | Wallsend | Longbenton | Dudley | Killingworth | Ponteland | Cramlington | Whitley Bay | Tynemouth | Silverlink