Self Storage Containers in Newcastle & Wallsend
Self Storage Units & Containers to suit all needs in Newcastle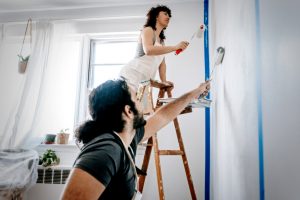 The last year or so has seen many changes in the way we do things and the way we live due to the virus. Many industries have been affected and self storage is no exception as it provides solutions to some of the more difficult conundrums. A recent report by the Self Storage Association and commercial property agent Cushman & Wakefield discovered some storage facts.
Self storage units and containers are more popular than ever as people have chosen to move house or to work from home. In 2020, 82% of warehouse space was taken up, an increase of a fifth over the past decade. Storage has become a valuable commodity for a number of reasons, many related to the pandemic.
Small Businesses, Working from Home & Renovation in Lockdown, Wallsend
Self storage is used to address a range of needs such as for small, online businesses to store stock, packaging etc. This has been boosted by people now working from home, who need to store business items. There is also a requirement for somewhere to place furniture in order to organise a work area. Creating an office space within the home can be a challenge, as there are several things that can cause distraction so must be moved.
Perhaps circumstances mean that a relative has to come and stay for a while, and you need to hire a unit to make space in the spare room. Lots of people have been renovating and embarking on home improvements during the various lockdowns. Some even continue to use the units, as they don't want to clutter their newly designed homes.
Surge in Demand for Self Storage Facilities, Newcastle
Another reason for the surge in demand for self storage is the stamp duty holiday, prompting people to sell for the best price. While they search for a home, they will usually rent somewhere, but place the majority of their belongings in self storage. Those who use self storage as an aid to moving home make up over a third of domestic customers. More than one in ten people quizzed cited 'de-cluttering' as their reason for using self storage.
Many self storage businesses are claiming to be full to capacity and to now have long waiting lists, as container fever continues.
Safe, Dry & Secure Self Storage Containers & Units in Newcastle & Wallsend
Chief executive of the Self Storage Association, Rennie Schafer said: 'Once again the industry has shown its resilience to economic and political disruption, increasing occupancy to the highest levels on record. 'Throughout the pandemic self storage has been providing a valuable service to a range of customers, from online retailers to healthcare providers and people making space for working from home or home schooling.'
Even when things are more or less completely back to normal [if that ever happens] the self storage sector is expected to continue as the 'go to' solution for many. Modern self storage facilities offer 24/7, no hassle access, flexibility and state of the art security features as standard.
Self Storage Containers in Newcastle & Wallsend, Self Storage Units & Containers to suit all needs in Newcastle. Small Businesses, Working from Home & Renovation in Lockdown, Wallsend, Surge in Demand for Self Storage Facilities, Newcastle. Safe, Dry & Secure Self Storage Containers & Units in Newcastle & Wallsend
See our locations: Container Storage Locations Covered – Newcastle upon Tyne | Wallsend | Gosforth | Prudhoe | Whickham | Gateshead | Birtley | Washington | Blaydon | Hebburn | Jarrow | South Shields | North Shields | Longbenton | Dudley | Killingworth | Ponteland | Cramlington | Whitley Bay | Tynemouth | Silverlink